SALVADOR DOMINGO FELIPE JACINTO DALÍ I DOMÈNECH. 1904-1989. BORN IN FIGUERES. CATALONIA. SPAIN. PAINTER. GRAPHIC ARTIST. FILMMAKER. DESIGNER. PHOTOGRAPHER. AUTHOR. SURREALISM'S MOST RENOWNED REPRESENTATIVE. MADE FREUDIAN THEORY THE BASIS OF A PERSONAL INSTANTLY RECOGNISABLE VISUAL LANGUAGE. GROUNDED IN THE IDEA THAT DREAMS / HALLUCINATIONS CONTAINED THE MOST RELIABLE DATA REGARDING REALITY. LIFELONG FASCINATION WITH THE THEMES THAT SOCIAL CONVENTION TRIES TO STAMP OUT. EROTICISM. DEATH. DECAY. MINED HIS OWN MEMORIES AND EXPERIENCES FOR MATERIAL. UNDERSTOOD THE VALUE OF CULTIVATING AN INIMITABLE / FLAMBOYANT PUBLIC PERSONA. HIS ANTICS CAUSED PERPLEXION. HIS DISSOLUTION OF THE SACRED BORDER BETWEEN ART AND COMMERCE RESENTMENT. AS DID HIS UNSAVOURY POLITICAL SYMPATHIES. AND HIS LATE-IN-LIFE PIETY. UNLIKELY THAT THESE WILL ULTIMATELY OVERSHADOW HIS TECHNICAL VIRTUOSITY. HIS MASTERY OF LINES / COLOUR / LIGHT / TEXTURE. THERE IS SIMPLY TOO MUCH SUBSTANCE BEHIND THE STYLE.
JEAN NOUVEL. BORN 1945. FUMEL. LOT-ET-GARONNE. FRANCE. ARCHITECT. WINNER OF THE 2008 PRITZKER PRIZE. MAKES THE ENVIRONMENT INTEGRAL TO THE STRUCTURE. ENVIRONMENTAL DIVERSITY RESULTS IN DESIGN DIVERSITY. WHICH MAKES INCONSISTENCY A FEATURE. NOT A BUG. THE LACK OF A SIGNATURE STYLE A SIGNATURE. ANNOUNCED HIS ARRIVAL ON THE WORLD STAGE WITH THE INSTITUT DU MONDE ARABE. 1987. PARIS. NOTED FOR ITS LIGHT-MANAGING FACADE. THAT FEATURES 240 LIGHT-SENSITIVE APERTURES. INSPIRED BY TRADITIONAL ISLAMIC RHYTHMS. STARKLY CONTRASTED TO THE TORRE AGBAR. 2005. BARCELONA. PARABOLIC. 144 METERS TALL. REINFORCED CONCRETE. EXTERNAL SHELL WITH ALMOST 60,000 SHEETS OF GLASS. THAT REGULATE CLIMATE BY OPENING AND CLOSING AUTOMATICALLY. NOCTURNAL LIGHTING BY 4,500 INDEPENDENTLY OPERATED LUMINOUS DEVICES. THE MOST STRIKING FEATURE OF THE CITYSCAPE. OF A CITY CHOCK-FULL OF STRIKING ARCHITECTURE. ITS PHALLIC APPEARANCE OFFENDS MANY. SOME OF WHOM ARE NOT TOO SHY TO DEPLOY EPITHETS. THE DESIGN MANAGES TO INCORPORATE AN HOMAGE TO GAUDÍ. WITH A SHEATH OF RED AND BLUE GLASS. REMINISCENT OF THE MASTER'S COLOURFUL TILES. CALL IT WHAT YOU WILL. IT IS A CONVERSATION PIECE.
THE MONADNOCK BUILDING. 16-STOREY SKYSCRAPER. 51 WEST JACKSON BLVD. CHICAGO. ILLINOIS. U.S. MADE UP OF NORTH AND SOUTH HALVES. EACH WITH TWO COMPONENT BUILDINGS. NORTH HALF COMPLETED IN 1891. DESIGNED BY BURNHAM AND ROOT. THE LAST EXAMPLE OF LOAD-BEARING MASONRY CONSTRUCTION AT THIS SCALE. A STARK VERTICAL MASS. ITS LOAD-BEARING WALLS SIX FEET WIDE AT THE BASE. OR 1.8 METRES. 18 INCHES AT THE TOP. OR 46 CENTIMETRES. THE ASYMMETRY CAUSES A GENTLE FLARING OUT AT THE BASE. AND MAKES EACH FLOOR LESS SPACIOUS THAN THE ONE ABOVE IT. THE MASONRY WALLS REINFORCED BY INTERNAL FRAME MADE OF CAST AND WROUGHT IRON. WITH STRUTS RIVETED TO THE COLUMNS OF THE FRAME. THE FIRST WIND-BRACING SYSTEM OF ITS KIND. STAIRCASES ON GROUND FLOOR MADE OF CAST ALUMINIUM. ITS FIRST USE IN CONSTRUCTION. PROJECTING WINDOW BAYS ALLOW LARGE GLASS EXPANSES. GIVING THE BUILDING AN OPEN APPEARANCE BELYING ITS SHEER MASS. SOUTH HALF COMPLETED IN 1893. DESIGNED BY HOLABIRD AND ROCHE. TRADITIONALLY ORNATE. NEOCLASSICAL DETAILS. NOTED FOR THE FIRST USE OF A STEEL SKELETON. THE STONE-TO-STEEL TRANSITION BROUGHT ABOUT A 15 PER CENT REDUCTION IN WEIGHT. A 15 PER CENT REDUCTION IN COST. AND A 15 PER CENT INCREASE IN RENTABLE SPACE IN RELATION TO ITS NORTH SIBLING. EACH OF THE FOUR COMPONENT BUILDINGS HAS ITS OWN PLUMBING / HEATING / ELEVATORS / STAIRS. A COMMON BASEMENT. THE FIRST CHICAGO SKYSCRAPER WITH BUILT-IN ELECTRICAL WIRING. THE FIRST TO FEATURE FIRE CLAY TILES AS FRAME-SAVING FLAME FODDER. SO IMMENSE THAT IT WAS ITS OWN POSTAL DISTRICT. REQUIRING THE SERVICES OF FOUR FULL-TIME POSTAL WORKERS. DELIVERING SIX TIMES PER DAY. SIX DAYS A WEEK. TO SOME AN EYE SORE. THE EMBODIMENT OF TECHNO-SCIENTIFIC HUBRIS. TO OTHERS AN EMBLEM OF MODERN COMMERCIAL CULTURE. AND ITS BOUNDLESS POSSIBILITIES.
LOUIS ISADORE KAHN. 1901-1974. ESTONIAN-BORN AMERICAN ARCHITECT AND EDUCATOR. TURNED DOWN A FULL ARTS SCHOLARSHIP IN ORDER TO STUDY ARCHITECTURE. SELF-FINANCED HIS STUDIES BY WORKING ODD JOBS. A WORKMANLIKE BUT UNDISTINGUISHED ARCHITECTURAL CAREER UNTIL THE 1950S. THEN A SOJOURN IN ROME INSPIRED A MIDDLE-AGE PROFESSIONAL REBIRTH. NOT THE FIRST TO FALL UNDER THE ROMAN SPELL. BUT THE FIRST TO DEVELOP A STYLE FUSING ANCIENT SENSIBILITIES WITH A MODERNIST ETHOS. BLENDED CONCRETE / STEEL / SHEET GLASS WITH WOOD / STONE / BRICK. THE FORMER FOR THEIR STRENGTH AND STAIDNESS. THE LATTER FOR THEIR WARMTH AND SENSUOUSNESS. MADE HIS BUILDINGS MAGNIFICENT / SYMMETRICAL / MONUMENTAL. THE VERY THINGS THAT WERE ANATHEMA TO HIS FUNCTIONALLY-MINDED CONTEMPORARIES. THEY CONSIDERED SUCH THINGS ANACHRONISTIC / OPPRESSIVE / SENTIMENTAL. HE WANTED MODERN EDIFICES TO ACHIEVE PARITY WITH THEIR BELOVED ANCIENT COUNTERPARTS. AN IDEA EMBODIED IN THE SALK INSTITUTE IN LA JOLLA. CALIFORNIA. FEATURES OPEN LABORATORY SPACES TO PROMOTE COMMUNALITY. CONCRETE MARRIED TO WOOD AND TRAVERTINE MARBLE. TWO IDENTICAL SETS OF BUILDINGS FLANKING A FOUNTAIN. THE FOUNTAIN TRACES THE PATH OF THE SUN ON BOTH THE VERNAL AND THE AUTUMNAL EQUINOX. THE MODERN AND THE ANCIENT NEED NOT BE MORTAL ENEMIES AFTER ALL.
TAXI DRIVER. 1976. DIR. MARTIN SCORCESE. THE FLIP SIDE OF WOODY ALLEN'S NEW YORK. WHICH IS EVER BRIMMING WITH VITALITY / CHARM / SOCIABILITY / POSSIBILITY. THIS NEW YORK IS DIRTY / SQUALID / BLEAK. COLDLY INHOSPITABLE TO ALIENATED PEOPLE LIKE PROTAGONIST TRAVIS BICKLE. HIS INABILITY TO FORM REAL CONNECTIONS WITH PEOPLE STEADILY FEEDS A MURDEROUS RAGE. WHICH HE CHANNELS INTO A MISSION OF DELIVERANCE INVOLVING AN UNDERAGE PROSTITUTE. MAKES IT POSSIBLE FOR THE MEDIA TO PRESENT HIS KILLING SPREE AS AN ACT OF HEROISM. A CINEMATIC MEMENTO OF A SHORT-LIVED ERA WHEN HOLLYWOOD STUDIOS LET DIRECTORS CALL THE SHOTS. ALL THE MORE REMARKABLE FOR THE FACT THAT BOTH DIRECTOR AND STAR ARE NEW YORK NATIVES. PROUD ONES.
MICHEL BRAS. BORN 1946. FRENCH CHEF. LIFE-LONG GASTRONOMIC TINKERER. EMBODIES SUBSTANCE-OVER-STYLE. FINDS CREATIVE INSPIRATION IN THE DRAMATIC AUBRAC LANDSCAPE. HAS DONE SO SINCE BEFORE 'BACK TO NATURE' BECAME A FASHION STATEMENT / MARKETING SLOGAN. THE DELIBERATE DESIGN OF HIS DISHES IS MEANT TO CAPTURE A DEEP STORY. OF A TIME. A PLACE. A PEOPLE. NOT SIMPLY TO DAZZLE. RATHER TO AFFORD DUE RESPECT. SUCH AS WITH THE STUNNING CONTRAST BETWEEN BLACK OLIVES AND LUSTROUS WHITE MONKFISH. WHICH HE CALLS 'SHADOWS AND LIGHT'. THE CRUSTY SHELL / MOLTEN CORE OF LE BISCUIT DE CHOCOLAT COULANT. DISCOVERED GASTRONOMIC TREASURE HIDDEN IN PLAIN SIGHT IN WILD HERBS / FLOWERS / VEGETABLES. THE GARGOUILLOU A PRIME EXAMPLE. WHICH COMBINES TENS OF DIFFERENT VEGETABLES / FLOWERS. MAKING UP AN IMPOSSIBLY DELECTABLE MIX. CUT HIS TEETH IN THE TRADE IN HIS MOTHER'S RESTAURANT. BEFORE HE BECAME A TEENAGER. CURRENTLY OWNS MULTIPLE RESTAURANTS. ON MULTIPLE CONTINENTS. RETAINED HIS THREE MICHELIN STARS FOR TWO DECADES. SHOWS NO SIGN OF SLOWING DOWN.
ANDONI LUIS ADURIZ. BORN I971. SAN SEBASTIAN. BASQUE COUNTRY. SPAIN. CHEF. RESTAURANTEUR. SEARCHER. EL BULLI GRADUATE. PRODUCT OF THE POST-ADRIÀ GASTRONOMICAL WORLD. JUST AS LIKELY TO MAKE SPLASHES OUTSIDE THE KITCHEN AS IN IT. CREATIVELY AUTONOMOUS. INTELLECTUALLY PROMISCUOUS. RELENTLESSLY INNOVATIVE. DEFIANT WHEN CONFRONTED WITH DISCIPLINARY BOUNDARIES. COURTED BY THE MANDARINS. ACKNOWLEDGED BY THE ACADEMY. MAINTAINS A STRING OF COLLABORATIONS WITH PROFESSIONALS FROM MULTIPLE FIELDS. NUTRITION. ECOLOGY. MUSIC. ARTIFICIAL INTELLIGENCE. DEPLOYS THEATRICALITY STRATEGICALLY. NOT FOR THE PURPOSE OF OSTENTATION. BUT TO ISSUE A PUBLIC INVITATION TO JOIN A DEEP EXPLORATION. OF WHAT IT MEANS FOR ONE LIFE FORM TO CONSUME ANOTHER. IN AN ERA WHEN IT HAS BECOME ROUTINISED / MECHANISED / FACILE. INCORPORATES TECHNOLOGY TO CREATE MIND-BENDING / VISCERAL / IMMERSIVE / UNSETTLING DINING EXPERIENCES. SUCH AS MUSICAL PLATES THAT ALLOW DINERS TO COLLECTIVELY COMPOSE A SYMPHONY. WITH THE HELP OF A COMPUTER ALGORITHM. STRETCHES THE BOUNDARIES OF WHAT 'EDIBLE' LOOKS LIKE. THROUGH THE MANIPULATION OF TEXTURE AND TEMPERATURE. AS WITH HIS 'EDIBLE STONES'. CLAY-COVERED POTATOES. WHOSE APPEARANCE ELICITS AVERSION. THEIR FLAVOUR RELISH. OR INGREDIENTS THAT APPEAR TO BE IN A STATE OF DECOMPOSITION. BUT ARE IN FACT DELECTABLE. HIS MUGARITZ RESTAURANT HAS MAINTAINED TWO MICHELIN STARS SINCE 2006. DOES NOT LOOK LIKE ANDONI'S SLEEVES ARE GOING TO BE ROLLED DOWN ANY TIME SOON. RARELY DOES ONE ENCOUNTER SUCH COMPLETE DEDICATION TO ONE'S CRAFT. IN ANY FIELD.
THOMAS ALOYSIUS KELLER. BORN 1955. CHEF. RESTAURATEUR. AUTHOR. THE FIRST AMERICAN TO RECEIVE THREE MICHELIN STARS FOR TWO ESTABLISHMENTS. SIMULTANEOUSLY. HIS FIRST PROFESSIONAL EXPERIENCE WAS AT THE RESTAURANT RUN BY HIS MOTHER. LEARNED THE FUNDAMENTALS OF FRENCH COOKING FROM HIS MENTOR ROLAND HENIN. TOOK EARLY OPPORTUNITIES TO LEARN FROM MICHELIN-STARRED MASTERS. SOUGHT TO EXPAND HIS REPERTOIRE EARLY. INTO AREAS SUCH AS CURING AND ENTRAIL / OFFAL COOKING. UNDERSTOOD THAT IN ORDER TO DELIVER A FINE DINING EXPERIENCE ONE NEEDS TO KNOW EVERY LINK IN THE SUPPLY CHAIN. INTIMATELY. IT STARTS AT THE SOURCE. THE FARM. FOREST. ORCHARD. OCEAN. IT REQUIRES PRODUCERS / HUNTERS / FORAGERS THAT ARE SERIOUS ABOUT THEIR GROWING / HARVESTING / KILLING PROTOCOLS. AND CULINARY PROFESSIONALS THAT ARE IN COMMAND OF THEIR TOOLS. THAT STAY INFORMED. AND UNDERSTAND THAT DAILY IMPERCEPTIBLE IMPROVEMENTS COMPOUND OVER TIME. THAT QUALITY AND SHORTCUTS DO NOT MIX WELL.
DIMITRIS ALITHINOS. BORN 1945. ATHENS. GREECE. CONTEMPORARY VISUAL ARTIST. RECEIVED HIS FINE-ARTS EDUCATION IN ATHENS / ROME / PARIS. HIS EARLY 1970S WORK SHAPED BY THAT DECADE'S SOCIAL AND POLITICAL UPHEAVAL. LATER IMMERSED HIMSELF IN REMOTE CULTURES AND THEIR RITUALS. SOUGHT CROSS-CULTURAL COLLABORATIONS. IN SEARCH OF ARTISTIC POLYPHONY. AND INDEPENDENCE FROM NATIONAL ART BUREAUCRACIES. STRESSES THE IMPORTANCE OF TIME IN ARTISTIC CREATION AND RECEPTION. SINCE EVERY ERA BRINGS ITS OWN MATERIAL AND CONCEPTUAL TOOLS. DEFINES ART AS 'THE INTERPRETATION OF THE ENIGMA OF LIFE AND DEATH'.
SERGE IVAN CHERMAYEFF. 1900-1996. RUSSIAN-BORN ANGLO-AMERICAN ARCHITECT. DESIGNER. EDUCATOR. RECEIVED HIS PROFESSIONAL QUALIFICATIONS AT VARIOUS INSTITUTIONS ACROSS WESTERN EUROPE. HONED HIS DESIGN INSTINCTS AS CO-MANAGER OF THE DECORATIVE ARTS DEPARTMENT OF THE FURNITURE MANUFACTURER WARING AND GILLOW. STRUCK THAT COVETED NOTE BETWEEN THE MODERN AND THE TIMELESS. THE LACK OF ORNAMENTATION. THE EXPOSURE OF COMPONENTS. THE INDUSTRIAL MATERIALS. LIKE THE UNADORNED BAKELITE CABINET FOR THE MODEL AC74 RADIO. AND THE DE LA WARR PAVILION. BEXHILL-ON-SEA. SUSSEX. UK. CONSTRUCTED IN THE MID 1930S. IN LESS THAN A YEAR. GEOMETRIC FORMS. STEEL SKELETON. SUSPENDED CEILING. BRITISH ARCHITECTURAL MODERNISM'S FIRST CHILD. WHICH LOOKS LIKE IT SOMEHOW SKIPPED THE INFANCY STAGE. AND WAS BORN FULLY FLEDGED.
OTTO KOLOMAN WAGNER. 1841-1918. VIENNESE-BORN AUSTRIAN ARCHITECT. DESIGNER. URBAN PLANNER. SCHOLAR. TRAINED UNDER THE TUTELAGE OF NEOCLASSICAL EDUCATORS AND PRACTITIONERS. AN INFLUENCE WHICH HIS EARLY WORK REFLECTS. THE RUMBACH STREET SYNAGOGUE IN BUDAPEST A PRIME EXAMPLE. LIGHT-BATHED INTERIOR COURTESY OF LANTERN WINDOWS. OCTAGONAL HALL. ADORNMENT WITH A DISTINCT MOORISH FLAVOUR. GRADUALLY MOVED AWAY FROM NEOCLASSICISM. TO ALIGN HIMSELF WITH THE MAIN MOVEMENT OF THE AGE. WHERE THE NEW WAS BENT ON SUPPLANTING THE OLD. EMBRACED MODERN MATERIALS. AND TECHNIQUES. BUT MANAGED TO ACCOMMODATE BOTH FUNCTIONALITY AND BEAUTY. HIS KARLSPLATZ STATION BUILDING AN EMBLEM OF FIN-DE-SIÈCLE VIENNESE ELEGANCE. A STEEL FRAME ANNOUNCING THE TWENTIETH CENTURY. A MARBLE-SLAB FACADE GIVING IT TIMELESS GRACE. HIS DESIGN OF THE AUSTRIAN POSTAL SAVINGS BANK A CLEAR SIGN OF THINGS TO COME. BRICK / CONCRETE / STEEL INTERIOR. GRAND YET LIGHT AND FUNCTIONAL. BEFITTING A NIMBLE PAPER-TRANSACTION ECONOMY. HIS BODY OF WORK A TESTAMENT TO WHAT IS POSSIBLE WHEN THE OLD AND THE NEW ARE IN OPEN NEGOTIATION. STUDENTS OF MODERNISM CAN BEGIN HERE.
PAULO MENDES DA ROCHA. 1928-2021. BRAZILIAN ARCHITECT AND EDUCATOR. REPRESENTATIVE OF BRAZILIAN BRUTALISM. 2006'S PRITZKER PRIZE WINNER. DISCOVERED HIS CALLING EARLY. HIS ENGINEER FATHER'S INVOLVEMENT IN MAJOR INFRASTRUCTURAL WORKS PROVIDED A WINDOW INTO THE CREATIVE POTENTIAL OF MODERN INDUSTRIAL TECHNIQUE. WHICH HE MARRIED TO HIS SOCIALIST IDEOLOGICAL COMMITMENTS. WHICH REQUIRED ARCHITECTURE TO BE THE SERVANT OF THE PUBLIC. HENCE THE PARTIALITY TO CONCRETE. WHICH ALLOWS FOR STRUCTURES WITH STREET-LEVEL OPENNESS AND ACCESSIBILITY. AND CONTINUES TO STAND FIRM IRRESPECTIVE OF POLITICAL CURRENTS AND STORMS. MAKING ATTEMPTS TO HIDE OR EMBELLISH IT FRIVOLOUS. IDEAS PRESENT IN HIS SIGNATURE EDIFICE. THE CLUBE ATLÉTICO PAULISTA GYMNASIUM. SÃO PAULO. BRAZIL. SIX TRIANGULAR BLADES ARRANGED IN A CIRCLE. SUPPORTING A REINFORCED CONCRETE RING. A METAL ROOF RESTS ON THE RING. AND IS ANCHORED TO EACH BLADE BY STEEL CABLES. UNOBSTRUCTED GROUND-LEVEL VIEWS FROM MULTIPLE ANGLES. FREE CIRCULATION BETWEEN PLAZA AND STANDS. A CONTEMPORARY ITERATION OF THE AGORA.
ZORBA THE GREEK. 1964. DIR. MICHAEL CACOYANNIS. BASED ON THE NOVEL BY NIKOS KAZANTZAKIS THE LIFE AND TIMES OF ALEXIS ZORBA. THE TITULAR CHARACTER UNFORGETTABLY BROUGHT TO LIFE BY ANTHONY QUINN. A PERFORMANCE THAT IMPRESSED A LITERARY / CINEMATIC ARCHETYPE ON COLLECTIVE CONSCIOUSNESS. OF THE HEDONICALLY DRIVEN LIVE-IN-THE-MOMENT CONVENTION-FLOUTING HERO. A FEATURE-LENGTH EXPOSITION OF AN IDEA THAT IS OFTEN REPEATED. YET CRIMINALLY UNDERRATED. THAT NO AMOUNT OF ACADEMIC LEARNING CAN BE A SUBSTITUTE FOR EXPERIENCE.
RENÉ REDZEPI. BORN 1977. COPENHAGEN. DENMARK. CHEF. CO-OWNER OF NOMA. AUTHOR. AUTODIDACT. SPENT HIS FORMATIVE PROFESSIONAL YEARS IN MICHELIN-STARRED KITCHENS. IN SEVERAL COUNTRIES. OPENED NOMA IN 2003. QUICKLY GAINED RECOGNITION FOR HIS FRENCH-INFLUENCED STYLE. HIS FIRST MICHELIN STAR AFTER ONE YEAR OF OPERATION. COULD HAVE PROCEEDED ALONG THOSE LINES. INSTEAD CHOSE TO CARVE A PATH OF HIS OWN. ESCHEWED SHOWY INGREDIENTS. IN AN ATTEMPT TO OFFER AUTHENTICITY. UNDERSTOOD THAT SOURCING LOCALLY DOES NOT NECESSARILY MAKE ONE'S CUISINE LOCAL. SO HE STEPPED OUTSIDE. AND REDISCOVERED NEGLECTED CULINARY TREASURE IN FORAGING. AND IN THE ANCIENT FISHING / FARMING / FERMENTING / SALTING / SMOKING PRACTICES OF THE PEOPLE OF NORDIC LATITUDES. NOTICED THAT NATURAL PROCESSES SUCH AS ROTTING CAN HELP UNLEASH MOUTH-WATERING FLAVOUR. DID NOT TAKE LONG FOR HIS LABOURS TO BE CONVERTED TO THREE MICHELIN STARS. NOMA NOW RESIDES ON THE SUMMIT OF THE CULINARY WORLD. AND TO THINK THAT THIS WAS ACCIDENTAL. DEEMED 'INELIGIBLE' FOR HIGH SCHOOL AT 15. WENT TO CULINARY SCHOOL JUST TO TAG ALONG WITH A CLOSE FRIEND. THESE DAYS SPEAKS MULTIPLE LANGUAGES. CONTRIBUTES TO RESPECTED PUBLICATIONS. IS INVITED TO SPEAK AT ELITE INSTITUTIONS OF HIGHER EDUCATION. LIKE YALE UNIVERSITY. POSSESSES ENCYCLOPAEDIC-LEVEL KNOWLEDGE OF BIOCHEMICAL PROCESSES. OPENLY SHARES THIS KNOWLEDGE. DEVOTES SIGNIFICANT RESOURCES TO DEEPENING OUR UNDERSTANDING OF SUSTAINABILITY. AND LOCALITY. AND CULTURE. LOOKS LIKE DENMARK'S 'ELIGIBILITY' CRITERIA NEED SOME TWEAKING.
PAUL PAIRET. BORN 1964. AWARD-WINNING GROUNDBREAKING CHEF. HIS FUNDAMENTALS ARE FRENCH. HIS FLOURISHES GLOBAL. HELMED SEVERAL RESTAURANTS ROUND THE WORLD. BEFORE LANDING IN SHANGHAI IN THE MID 2000S. MADE HIS MARK ON THE CULINARY SCENE WITH ULTRAVIOLET. ONE TABLE. 10 GUESTS. SAME 20 COURSES. SAME TIME. MEANT TO FREE HIM FROM THE CONSTRAINTS OF TRADITIONAL A-LA-CARTE SERVICE. AND ALLOW HIM TO TAKE HIS IDEAS TO THEIR LOGICAL CONCLUSION. A VEHICLE FOR HIS CONCEPT OF 'PSYCHO-TASTE'. BASED ON THE FACT THAT ALL THE SENSES RELY ON PRE-EXISTING MENTAL MODELS. TASTE DOES NOT MERELY INVOLVE THE MOUTH. IT INVOLVES MEMORY. PLACE. CONTEXT. IT RELIES ON EXPECTATION EVERY BIT AS MUCH AS IT RELIES ON TEXTURE AND TEMPERATURE. FOREST FRUIT REQUIRES A FOREST TO BE EXPERIENCED FULLY. FISH REQUIRES THE SEA. SO THAT IS WHAT HE PROVIDES. WITH THE HELP OF TECHNOLOGY. LOBSTER ACCOMPANIED BY THE IMAGES AND SOUND OF CRASHING WAVES. THE SMELL OF OCEAN SPRAY. TRUFFLE-TOPPED BREAD ACCOMPANIED BY FOREST SCENERY. THE SCENT OF SOIL. THE WORD 'IMMERSIVE' FEELS INADEQUATE.
MAGNUS NILSSON. BORN 1983. JÄMTLAND COUNTY. SWEDEN. CHEF. RESTAURANTEUR. AUTHOR. TRAINED IN SWEDEN. CUT HIS TEETH IN FRANCE. WHERE YEAR-LONG AVAILABILITY OF HIGH-QUALITY INGREDIENTS IS TAKEN FOR GRANTED. ENDED UP AS THE HEAD CHEF AT THE FÄVIKEN ESTATE THROUGH HAPPENSTANCE. A SEEMINGLY BARREN WILDERNESS IN THE MIDDLE OF SWEDEN. WHERE NOTHING GROWS FOR SIX MONTHS OF THE YEAR. WHICH WOKE HIM UP TO THE FACT THAT ABUNDANCE BREEDS COMPLACENCY. AND SCARCITY RESOURCEFULNESS. HUNTING AND FORAGING BECOME NECESSITIES. NOT LEISURELY PURSUITS. AS DO AGE-OLD TECHNIQUES OF FOOD PRESERVATION. CURING. BRINING. WHICH HE AUGMENTS / REFINES THROUGH OPEN-ENDED EXPERIMENTATION. ADDING LAYERS OF COMPLEXITY TO HIS CUISINE. EXTRACTING FLAVOUR OUT OF THE MOST UNLIKELY SOURCES. SUCH AS THE ASH PRODUCED BY BURNING SHEEP EXCREMENT. DEVOTES SIGNIFICANT ENERGIES TO THE DOCUMENTATION / PRESERVATION OF TRADITIONAL NORTHERN-SWEDISH CULINARY TECHNIQUES. SUSPECTING THAT THE SOLUTION TO CURRENT / FUTURE SUSTAINABILITY PROBLEMS MIGHT LIE IN THE PAST. DEVELOPED A THIRTY-COURSE TASTING MENU. MADE THE FÄVIKEN ESTATE AN ESSENTIAL STOP ON THE GLOBAL GASTRONOME NETWORK. AND THE RECIPIENT OF TWO MICHELIN STARS IN 2016. AKIN TO BUILDING A SUCCESSFUL OPERA THEATRE IN THE MIDDLE OF THE JUNGLE.
DINOS ILIOPOULOS. 1915-2001. BORN IN ALEXANDRIA. EGYPT. STAGE AND SCREEN ACTOR. ORIGINALLY DESTINED FOR A CAREER IN COMMERCE. UNFAZED BY EARLY REJECTION. HIS THEATRE CAREER STARTED IN EARNEST IN 1944. HIS 1948 CINEMATIC DEBUT ENDEARED HIM TO THE POST-WAR GREEK AUDIENCE. HIS GENUINE AFFABILITY PROPELLED AN ACTING CAREER SPANNING SIX DECADES. BOTH AS TALENT AND AS ENTREPRENEUR. DISARMINGLY UNASSUMING. UTTERLY UNFORGETTABLE.
ALFONSO EDUARDO REIDY. 1909-1964. PARIS-BORN BRAZILIAN ARCHITECT. HIS PRODIGIOUS TALENT HIS TICKET INTO ESCOLA NACIONAL DE BELAS ARTES AT AGE 17. MEMBER OF A GENERATION OF BRAZILIAN ARTISTS WHO WERE DETERMINED TO GIVE THEIR COUNTRY A MODERN MAKEOVER. TO DRAG IT INTO THE TWENTIETH CENTURY. KICKING AND SCREAMING IF NEED BE. OFTEN INSPIRED BY PROGRESSIVE IDEALS. LE CORBUSIER'S SHADOW LOOMING LARGE OVER THEM. THE MUSEUM OF MODERN ART IN RIO DE JANEIRO A REPRESENTATIVE EXAMPLE. CONCRETE. GLASS. BRICK. EXTERNAL PILLARS CROSSED BY BEAMS. MAKE IT LOOK AS IF THE STRUCTURE IS LEVITATING. GLASS WINDOWS AND AN OPEN PLAN. DISSOLVE THE BOUNDARY BETWEEN THE INTERIOR AND THE EXTERIOR. MODULARITY IN THE EXHIBITION SPACES. LETS CURATORIAL CREATIVITY LOOSE. A SECULAR CATHEDRAL.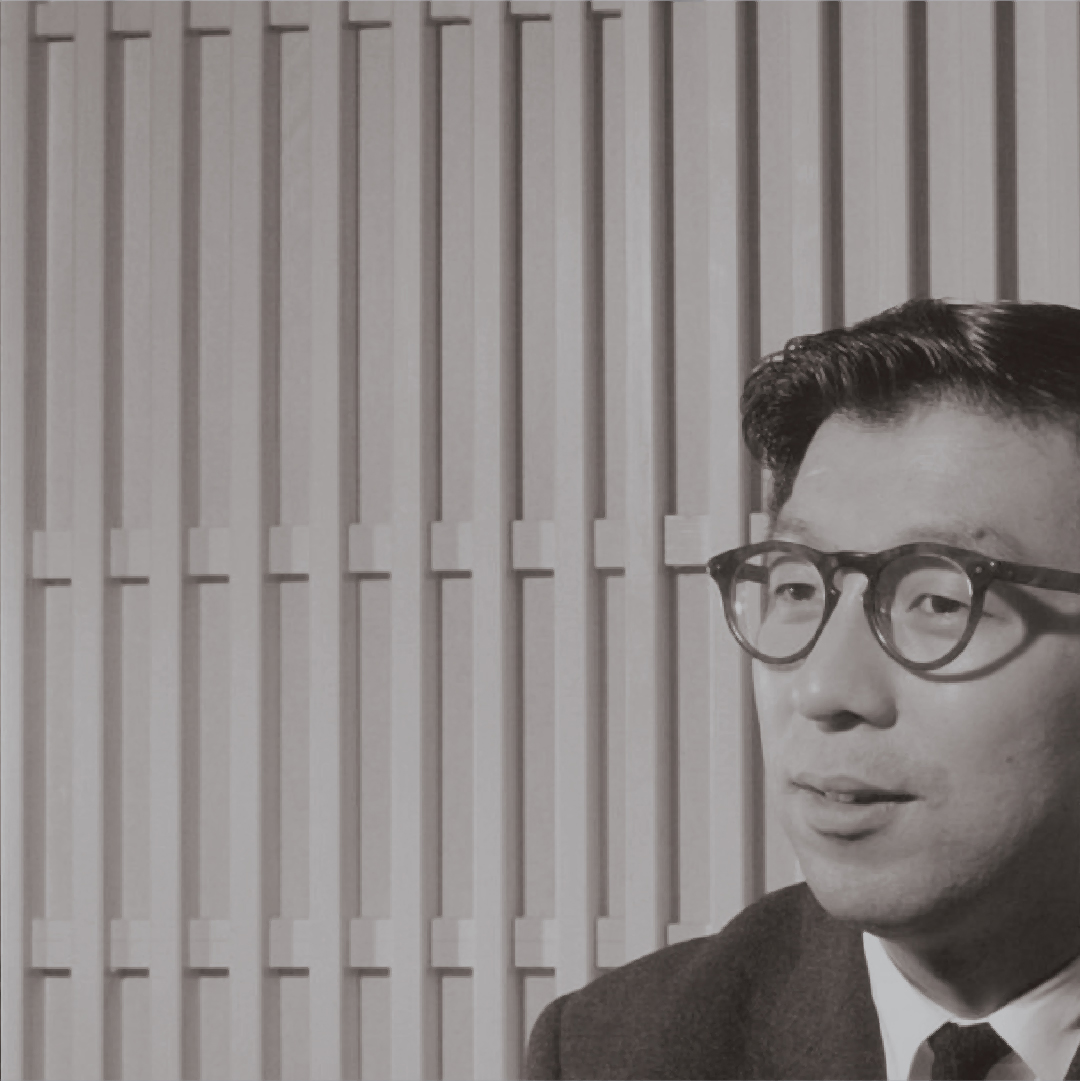 KIYONORI KIKUTAKE. 1928-2011. JAPANESE ARCHITECT. ONE OF THE FOUNDING FATHERS OF THE METABOLIST MOVEMENT. A POSTWAR ATTEMPT TO COME UP WITH AN ARCHITECTURAL IDIOM FIT FOR AN URBAN LIFE OF CONSTANT SHIFT AND REINVENTION. PROPOSED A MARRIAGE OF MARX-TINGED UTOPIANISM AND ORGANIC BIOLOGICAL GROWTH. HIS IDEAS FOUND EXPRESSION IN MODEST-SIZED STRUCTURES. AND IN MEGASTRUCTURES. TENDED TO FEATURE A JOINT CORE. LEGO-LIKE MODULARITY. REPLACEABILITY OF PARTS. TO ALLOW SPONTANEOUS OVERHAUL. TO BE IN STEP WITH URBAN EVOLUTION.
ZAHA MOHAMMAD HADID. 1950-2016. BORN IN BAGHDAD. IRAQ. ARCHITECT. DESIGNER. ARTIST. EDUCATOR. WINNER OF THE 2004 PRITZKER PRIZE. THE FIRST WOMAN TO RECEIVE THE HONOUR. A GRANDIOSE PERSONALITY TO MATCH THE GRANDIOSITY OF HER DESIGN APPROACH. EVIDENT IN THE BERGINSKI SKI JUMP IN INNSBRUCK. AUSTRIA. A SWEEPING FLIGHT-SUGGESTING CONSTRUCTION. WHOSE GRANDEUR RIVALS THAT OF THE BREATHTAKING ALPINE LANDSCAPE. AS HER CAREER PROGRESSES HER DESIGNS SEEM LESS AND LESS BOUND BY MATERIAL / FUNCTIONAL CONSTRAINTS. NOT UNCOMMON AMONG ARCHITECTURAL LUMINARIES. HAILED BY SOME AS A FORESIGHTED VISIONARY. FOR OTHERS EMBLEMATIC OF THE TWENTIETH CENTURY'S PROMETHEAN EXCESSES. NOT THE DARLING OF CULTURAL PRESERVATIONISTS. IN DISSONANCE WITH HER ENVIRONMENTALLY CONSCIOUS CONTEMPORARIES. LOVE IT OR HATE IT. THIS IS ART-FOR-ART'S-SAKE TAKEN TO A LOGICAL CONCLUSION.
ARETHA LOUISE FRANKLIN. 1942-2018. BORN IN MEMPHIS. TENNESSEE. U.S. SOUL SINGER. PIANIST. GOT AN EARLY START IN GOSPEL MUSIC AT THE CHURCH PRESIDED BY HER BAPTIST MINISTER FATHER. A ROCK-SOLID FOUNDATION FOR A CAREER IN SECULAR MUSIC. WHICH EXPLODED AFTER SHE SIGNED WITH ATLANTIC RECORDS IN 1966. SOLD ALBUMS BY THE TRUCKLOAD. NOMINATING HER FOR AN AWARD MADE THE CEREMONY A MERE FORMALITY. HER UPPER REGISTERS THE CLOSEST THAT MANY WILL EVER COME TO A RELIGIOUS EXPERIENCE.
PETER GILMORE. BORN 1968. AUSTRALIAN CHEF. HIS SERIES OF KITCHEN APPRENTICESHIPS STARTED IN EARNEST AT AGE 16. HE HAD CAUGHT THE BUG MUCH EARLIER. FROM HIS FOOD-LOVING PARENTS. SPENT HIS TWENTIES DEEPENING HIS CRAFT AT LOCAL AND OVERSEAS ESTABLISHMENTS. PICKING UP TOOLS AND IDEAS ALONG THE WAY. AND A LOVE OF HAND-CAUGHT FISH. AND GAME. AND HEIRLOOM PRODUCE. HENCE THE PARTIALITY TO SMALL-SCALE ARTISAN FARMING OPERATIONS. MADE EXOTIC VEGETABLES AND HERBS A PERSONAL GASTRONOMIC SIGNATURE. LIKE PEA FLOWERS. WASABI FLOWERS. VIOLETS. THE IDEAL WAY TO GIVE HIS UNPRETENTIOUS AND UNDILUTED CULINARY CONCEPTS STRIKING TEXTURE AND FLAVOUR. BY ALLOWING THE PRODUCE TO DICTATE THE DIRECTION OF A DISH. IT WILL TELL YOU WHICH PART OF IT TO USE. COULD BE THE STEM. OR THE FLOWER. OR THE FRUIT. OR THE LEAF. IDEAL PAIRINGS AND COMBINATIONS WILL SUGGEST THEMSELVES. IF YOU LET THEM. THE CULINARY WORLD IS IN AGREEMENT. JUDGING BY THE SHOWERING OF ACCOLADES.
VIRGILIO MARTÍNEZ VÉLIZ. BORN 1977. LIMA. PERU. CHEF. RESTAURANTEUR. RESEARCHER. TOOK AN INTEREST IN BIODIVERSITY / SUSTAINABILITY / PRESERVATION. NOT ON THE ADVICE OF A MANAGEMENT / MARKETING CONSULTANT. NOT A DABBLER'S CASUAL INTEREST. THIS IS A DEEP DIVE. HIS MATER INICIATIVA PROJECT FINDS AND CATALOGUES USABLE INGREDIENTS FROM THE LENGTHS / BREADTHS / HEIGHTS OF PERU. EMPLOYS HUNDREDS OF FARMING FAMILIES. AND INDIGENOUS COMMUNITIES. FOR THEIR LABOURS. AND FOR THEIR KNOWLEDGE. WHICH HAS BEEN GAINED EMPIRICALLY. AND ACCRUED OVER COUNTLESS GENERATIONS. POOLS TOGETHER DIVERSE FORMS OF EXPERTISE. FROM FIELDS SEEMINGLY UNRELATED TO FOOD. LIKE ENTOMOLOGY. NEUROSURGERY. LINGUISTICS. MICROBIOLOGISTS. A CORRECTIVE TO THE EVER PRESENT HAZARD OF PROFESSIONAL / ACADEMIC PAROCHIALISM. AND A WAY TO GAIN INTIMATE KNOWLEDGE OF THE MINUTEST ASPECTS OF THE SUPPLY CHAIN. AND THE WAYS IN WHICH AN ECOSYSTEM LEAVES ITS IMPRINT ON INGREDIENTS. WHICH THEN BECOMES THE BASIS OF CULINARY CONCEPTS FOR HIS THRIVING COMMERCIAL OPERATION. WHICH NOTABLY USES A STAGGERING ARRAY OF LOCALLY SOURCED INGREDIENTS. AND GARNERS LAVISH PRAISE AND RECOGNITION. MICHELIN STARS AND ALL. AND ALL OF THIS AT A RELATIVELY TENDER AGE. GIVES (GASTRONOMIC) PATRIOTISM A GOOD NAME.
ALEXANDER MACK ATALA. BORN 1968. BRAZILIAN CHEF. RESTAURATEUR. CONSERVATIONIST. IMPRESSED EARLY ON BY THE FACT THAT NUTRITION INVOLVES THE DEATH OF SOMETHING. SO ONE HAD BETTER NOT BE WASTEFUL. BECAME A CULINARY PROFESSIONAL ACCIDENTALLY. WHILE ON AN EXTENDED TRIP TO EUROPE. ENTERED CHEF SCHOOL AS AN EXPEDIENT WAY TO GET A BELGIAN VISA. SPENT SOME YEARS APPRENTICING WITH EUROPEAN MASTERS. RETURNED TO BRAZIL WITH A SOLID FOUNDATION IN CONTINENTAL CUISINE. SOON DECIDED TO EMBRACE LOCAL CULINARY CULTURE. AS A WAY TO SET HIMSELF APART. AND AS PART OF A LARGER SUSTAINABILITY EFFORT. WHAT BETTER WAY TO ACHIEVE SUSTAINABILITY THAN TO MIMIC NATIVE AMAZONIANS. WHO HAVE MANAGED TO SUSTAIN THEMSELVES FOR CENTURIES. WITHOUT A SWOLLEN ENVIRONMENTAL FOOTPRINT. TO THEM HE OWES SEVERAL OF HIS SIGNATURE INGREDIENTS. SEVERAL VARIETIES OF CHILI. MANIOC DERIVATIVES SUCH AS TAPIOCA AND TUCUPI. ANTS. THE MORE THESE HUMBLE INGREDIENTS GAIN IN PRESTIGE. THE BETTER THE CAUSE OF SUSTAINABILITY WILL BE SERVED. HIS WORK HAS BEEN MET WITH PLAUDITS. INCLUDING A SPOT ON THE WORLD'S BEST 50 RESTAURANTS SINCE 2012 FOR HIS SĀO PAULO ESTABLISHMENT D. O. M. PERHAPS IT IS POSSIBLE TO HAVE ONE'S CAKE. AND EAT IT.
EUNICE KATHLEEN WAYMON. AKA NINA SIMONE. 1933-2003. BORN IN TYRON. NORTH CAROLINA. U.S. SINGER. PIANIST. PERFORMER. COMPOSER. ARRANGER. SOCIAL COMMENTATOR. LIVED HALF HER LIFE IN EXILE. BEGAN PLAYING THE PIANO IN EARLY CHILDHOOD. MADE HER CONCERT DEBUT AT AGE 12. HER PLANS FOR A CLASSICAL CAREER WERE DERAILED WHEN SHE WAS DENIED ADMISSION TO THE CONSERVATORY OF HER CHOICE. DESPITE HER WELL REVIEWED AUDITION. BECAME A POPULAR PERFORMER TO PAY THE BILLS. CREATED A DEEPLY PERSONAL INIMITABLE BLEND OF MUSICAL STYLES. JAZZ-AND-BLUES-TINGED CLASSICALLY INFORMED SOUL. JOINED THE IMPATIENT FACTION OF THE CIVIL RIGHTS MOVEMENT. GAVE IT ONE OF ITS MOST UNFORGETTABLE ANTHEMS. THE FURIOUSLY BITING 'MISSISSIPPI GODDAM'. TURNED RAGE INTO HAUNTINGLY BEAUTIFUL ART.
LINA BO BARDI. 1914-1992. ITALIAN-BORN BRAZILIAN ARCHITECT. ILLUSTRATOR. DESIGNER. JOURNALIST. PUBLISHER. IMBIBED THE TWENTIETH CENTURY'S LEFT-WING UTOPIANISM. WHICH FUELED A CAREER-LONG ATTEMPT TO MARRY VERNACULAR BRAZILIAN DESIGN WITH CONTEMPORARY CONCERNS. MANIFEST IN HER ICONIC DESIGN OF THE SĀO PAULO MUSEUM OF ART. PRE-STRESSED UNEMBELLISHED CONCRETE. A RECTANGULAR VOLUME HELD ALOFT BY FOUR CONCRETE COLUMNS CONNECTED BY TWO CONCRETE BEAMS. A SOLUTION TO THE BRIEF REQUIREMENT THAT THE PANORAMIC VISTAS AVAILABLE FROM THE LOWER PARTS OF THE CITY REMAIN UNOBSTRUCTED. GLASS PANELS ALONG THE FACADE. ONE GALLERY ON THE SUSPENDED PORTION OF THE STRUCTURE. AND ONE IN THE UNDERGROUND PORTION. THE UPPER DISPLAYING WESTERN MASTERPIECES. THE LOWER DISPLAYING WORKS OF NATIVE BRAZILIAN ART. ARTWORKS RESTING ON 'CONCRETE EASELS'. SHEETS OF GLASS SET ON CONCRETE BLOCKS. PRESENTED NON-CHRONOLOGICALLY. TO ALLOW VIEWERS TO HAVE AN EXPERIENCE FREE OF PRECONCEPTIONS. CONCEIVED AS A CURE FOR BOURGEOIS AFFECTATIONS.
NERI OXMAN. BORN 1976. HAIFA. ISRAEL. RESEARCHER. EDUCATOR. DESIGNER. ARCHITECT. HERALDS THE EPOCHAL SHIFT IN DESIGN PARADIGMS. MADE POSSIBLE BY THE MARRIAGE OF COMPUTATIONAL DESIGN TO SYNTHETIC BIOLOGY TO DIGITAL FABRICATION. DEPLOYING THE CAPACITIES OF ARCHITECTURALLY ADEPT LIFE FORMS. FROM ASSEMBLY. TO BIOLOGICAL GROWTH. FROM FORDIAN MASS-PRODUCED / SINGLE-FUNCTION PARTS. TO MULTI-FUNCTION BIO-STRUCTURES. SEAMLESS GARMENTS MADE FROM A SINGLE PIECE OF SILK FABRIC. SKIN-NOURISHING WEARABLES. DYNAMIC BUILDING FACADES. GLASS MADE OF SHRIMP-SHELL PASTE. WITH VARIABLE OPTICAL AND STRUCTURAL PROPERTIES. FROM THE WORLD-AS-MACHINE. TO THE WORLD-AS-ORGANISM. FROM LIFE-INSPIRED DESIGN. TO DESIGN-INSPIRED LIFE.
KAZUYO SEJIMA. BORN 1956. HITACHI. IBARAKI PREFECTURE. JAPAN. ARCHITECT. EDUCATOR. ONE HALF OF THE 2010 PRITZKER PRIZE-WINNING PARTNERSHIP. THE SECOND FEMALE ARCHITECT TO RECEIVE THE HONOUR. SLEEK MODERNIST STYLE. FLOWING CURVES AND GLASS. DISSOLVING THE BORDER BETWEEN EXTERIOR AND INTERIOR. ESCHEWS THE MODERNIST FUNCTIONALIST APPROACH FOR A MORE DYNAMIC ONE. THAT IS ABLE TO ACCOMMODATE THE SHIFTING NEEDS OF THE OCCUPANTS / VISITORS. ATTUNED TO LIVED EXPERIENCE. FACILITATING DAILY LIFE. RATHER THAN ANTAGONISING IT. AN EXCEEDINGLY METICULOUS DESIGN PROCESS. TAKES DESIGN INPUTS FROM ENTIRE TEAM. MULTIPLE DIGITAL AND PHYSICAL MODELS BUILT. USING DIFFERENT MATERIALS. AND SCALES. SUBJECTED TO LABORATORY TESTS. TWEAKED ACCORDING TO THE FINDINGS. NUMBER OF MODELS GENERATED PER PROJECT OFTEN IN THE HUNDREDS. THOROUGH.
AYRTON SENNA DA SILVA. 1960-1994. BORN IN SAO PAULO. BRAZIL. FORMULA 1 RACING LEGEND. 41 GRAND PRIX WINS. 65 POLE POSITIONS. RAISED IN COMFORTABLE CIRCUMSTANCES. SUFFERED FROM POOR MOTOR COORDINATION IN EARLY CHILDHOOD. THE CAR HAD BECOME AN EXTENSION OF HIS LIMBS BY EARLY ADULTHOOD. COLLEGE DROPOUT. PURSUED A CAREER IN RACING DESPITE FAMILY DISAPPROVAL. FEROCIOUSLY DEDICATED TO HIS CRAFT. ON AND OFF THE TRACK. INDIFFERENT TO WEATHER FORECASTS. SUBOPTIMAL EQUIPMENT ONLY HEIGHTENED HIS DETERMINATION. WOULD NOT STOP PUSHING THE ENVELOPE. UNTIL HE CRASHED INTO A WALL. AT 233 KILOMETRES PER HOUR. OR 145 MILES PER HOUR.
ANDREAS CAMINADA. BORN 1977. GRAUBÜNDEN. SWITZERLAND. CHEF. RESTAURANTEUR. HOTELIER. PUBLISHER. OWNER OF RESTAURANT / HOTEL SCHLOSS SCHAUENSTEIN. WHERE HE WON THREE MICHELIN STARS BY AGE 33. THE YOUNGEST CHEF IN EUROPE TO HAVE ACHIEVED THE DISTINCTION. WHICH MIGHT HAVE MADE HIM PRONE TO GLITZ. AND GRANDIOSITY. IN FACT HIS STYLE EXUDES SIMPLICITY. AND HONESTY. UNASSUMING INGREDIENTS. MAINLY SOURCED BY LOCAL PRODUCERS. AND GLEANED FROM THE SURROUNDING FOREST. THAT FIND THEIR WAY INTO FLAVOURFUL / VISUALLY ARRESTING DISHES. NOT AFRAID TO MIX HOT AND COLD. SWEET AND SAVOURY. MILD AND BITTER. DEVELOPED HIS PASSION FOR COOKING EARLY. BENEFITTED FROM THE GUIDANCE OF MICHELIN-STARRED CHEFS. BUT PRIMARILY GUIDED BY THE IDEA THAT TASTE IS THE ULTIMATE ARBITER. AND BY HIS OWN INTUITION. AND BY THE DESIRE TO BE A GOOD HOST. HIS OPERATION NOW BOASTS MULTIPLE ESTABLISHMENTS. IN MULTIPLE COUNTRIES. AND CONTINUES TO GARNER ACCOLADES. YET ONE MORE INSTANCE OF AN EARLY BIRD'S CATCHING THE WORM.
ALAIN DUCASSE. BORN 1956. FRENCH-BORN MONEGASQUE RESTAURANTEUR. EDUCATOR. PUBLISHER. DESIGNER. ONE OF THE MOST DECORATED CONTEMPORARY CHEFS. HEADED THE FIRST HOTEL RESTAURANT TO BE AWARDED THREE MICHELIN STARS. FIRST TO OWN THREE-STAR RESTAURANTS IN THREE CITIES. ACQUIRED THE TOOLS OF THE CULINARY TRADE AS AN APPRENTICE IN HIGH-END PROVENÇAL KITCHENS. NOW HEADS A HOSPITALITY / GASTRONOMIC EMPIRE ON WHICH THE SUN NEVER SETS. THAT IS ACTUALLY PROFITABLE. AN ACCOMPLISHMENT DOWN IN PART TO THE SENSIBILITIES COMMON AMONG HIS PEERS. REFUSAL TO COMPROMISE ON QUALITY. INCESSANT CREATIVE DRIVE. PLUS SUSTAINABILITY. SEASONALITY. ETHICAL SOURCING. ALL OF WHICH TEND TO WREAK HAVOC ON THE BOTTOM LINE. BY VOLUNTARILY CHOKING SUPPLY CHAINS. AND REQUIRING A 1:1 DINER TO CHEF RATIO. EXPLAINS THE APPROX. 90% FAILURE RATE. A FATE THAT DUCASSE AVOIDS THROUGH MENTAL AGILITY. FLEXIBILITY. ADAPTIVENESS. UNDERSTANDS THAT ONE MIGHT BE A GLOBAL BRAND. BUT STILL COOLS FOR A LOCAL PUBLIC. THAT SURVIVAL HANGS ON ABILITY TO EXPLOIT NOT ONLY LOCAL INGREDIENTS. BUT LOCAL TECHNIQUE AS WELL. HENCE THE CROSS-POLLINATION OF CULINARY TRADITIONS. THE COMBINATION OF THE SIMPLE AND THE SOPHISTICATED. THE RUSTIC AND THE URBANE. THE CLASSICAL AND THE CASUAL. IT ALL STARTED WITH THE EXPERIENCE OF HIS GRANDMOTHER'S COOKING. WHO WOULD HAVE THOUGHT THAT BEING BROUGHT UP ON A FARM WOULD BE SO INSTRUCTIVE.
ALAIN PASSARD. BORN 1956. CHEF. RESTAURANTEUR. NORTHWESTERN FRANCE NATIVE. DECIDED TO INCORPORATE VEGETABLES IN HIS CUISINE IN THE EARLY 2000S. SO HE BUILT HIS OWN GARDENS. EACH WITH ITS OWN SOIL TYPE. WHICH LEAVES ITS IMPRINT ON THE PRODUCE. RESPECTS SEASONALITY. EMBRACES SUSTAINABILITY. FROM GARDEN. TO PLATE. AND BACK TO GARDEN IN THE FORM OF COMPOST. PLATES THAT LOOK LIKE FRAMEABLE CANVASES. FOOD THAT IS COMPLETELY ENGROSSING. SINCE ALL FIVE SENSES ARE INTIMATELY CONNECTED. AN IDEA HE MADE THE OBJECT OF DEEP INQUIRY. WITH THE HELP OF ART-HISTORY / ARTIFICIAL-INTELLIGENCE EXPERTS. APPARENTLY THE MAN IS INCAPABLE OF HALF-ASSING ANYTHING. THE GASTRONOMIC ESTABLISHMENT SEEMS TO AGREE. AWARDED HIM HIS FIRST MICHELIN STAR IN 1980. AT AGE 26. HIS SECOND IN 1984. HIS L'ARPÈGE RESTAURANT WON ITS FIRST MICHELIN STAR IN 1986. ITS FIRST YEAR. ITS SECOND NOT LONG AFTER THAT. ITS THIRD IN 1996. AND HAS RETAINED THEM SINCE. IS SYNONYMOUS WITH THE AVANT-GARDE NOW. BUT BEGAN HIS CAREER UNDER THE TUTELAGE OF CLASSICALLY ORIENTED CHEFS. FUNDAMENTALS COME FIRST. ALWAYS.
CHARLES-ÉDOUARD JEANNERET-GRIS. AKA LE CORBUSIER. 1867-1965. SWISS-BORN FRENCH ARCHITECT. URBAN PLANNER. FURNITURE DESIGNER. AUTHOR. MAGAZINE EDITOR. SCULPTOR. PAINTER. THE FATHER OF MODERNIST ARCHITECTURE. DESIGNED HIS FIRST HOUSE IN 1907. AT AGE 20. EVENTUALLY RESPONSIBLE FOR MORE THAN 300 DESIGNS. COVERING THE ENTIRE SPECTRUM. FROM CABINS TO CITIES. HELD SENTIMENTAL / NOSTALGIC DESIGN IN CONTEMPT. REJECTED ANYTHING NON-FUNCTIONAL / ORNAMENTAL / BAROQUE. EVEN ROMAN ARCHITECTURE WAS NOT SPARED. THAT SACRED COW OF SACRED COWS. TO HIM A HORROR OF INEFFICIENCY AND EXCESS. THOUGHT THE UTILITARIANISM OF MODERN ENGINEERING WAS BEAUTY ITSELF. THE AUTOMOBILE. THE AIRPLANE. HENCE THE PREFERENCE FOR REINFORCED CONCRETE. AND STEEL. AND BASIC GEOMETRIC FORMS. A DWELLING PROVIDES SHELTER FROM THE ELEMENTS. AND FROM THOSE WITH FOUL INTENTIONS. CAPTURES NATURAL LIGHT. CONTAINS A NUMBER OF CELLS. EACH WITH A SPECIFIC PURPOSE. WORKING. COOKING. LIVING. AND NOTHING MORE. ATTEMPTED TO APPLY THE PRINCIPLE TO TOWN PLANNING. PROPOSED BUILDING EVER HIGHER SKYSCRAPERS. KILLING THE TWIN BIRDS OF CONGESTION AND URBAN SPRAWL WITH ONE STONE. THE COMPLETE SEGREGATION OF PEDESTRIAN AND AUTOMOBILE INFRASTRUCTURE. SOME OF HIS IDEAS FOUND APPLICATION IN THE GRIM LOW-INCOME CRIME-RIDDEN HOUSING ESTATES OF PARIS AND ELSEWHERE. A LAMENTABLE LEGACY. ASSUMED THAT SMALL-SCALE PRINCIPLES ARE TRANSLATABLE TO LARGE-SCALE SYSTEMS. NOT THE FIRST MODERNIST TO COMMIT THAT ERROR. NOR THE LAST. NEVERTHELESS MUCH OF THE ALLURE OF THE IDEA OF THE 'MODERN' IS ATTRIBUTABLE TO LE CORBUSIER. DIRECTLY OR INDIRECTLY. ITS PROMETHEAN CONNOTATION. ITS SENSE OF BOUNDLESS POSSIBILITY. HARD TO FIND A MODERN ARCHITECT NOT INDEBTED TO HIM. TO SOME DEGREE. WHETHER ACKNOWLEDGED OR NOT.
YOAAN BOURGEOIS. FRENCH CHOREOGRAPHER. CREATOR OF A SIGNATURE BLEND OF DANCE AND PERFORMANCE ART. TRAINED IN THE CIRCUS ARTS. WHICH EXPLAINS THE DISCIPLINED LACK OF DISCIPLINE. AND CHILDLIKE PLAYFULNESS. MOVEMENT AND PHYSICAL SPACE BECOME TOOLS TO EXPLORE PSYCHO-SOCIAL DYNAMICS. SINCE PHYSICAL FORCES AND INTERACTION WITH THE ENVIRONMENT ARE CROSS-CULTURAL CONSTANTS. HARMONY VS DISCORD. COHESION VS DISCONNECTEDNESS.
ANTHONY MICHAEL BOURDAIN. 1956-2018. FORMALLY TRAINED CHEF. INTREPID WORLD TRAVELLER. DOCUMENTARIAN. AUTHOR. PUT LITERARY MEAT ON THE BONES OF CULINARY JOURNALISM. EXPLORED CUISINE AND CULTURE THROUGH A HUMANIST LENS. WITH EFFORTLESS ELOQUENCE. UNQUENCHABLE CURIOSITY. BYRONIC ATTITUDE. HIS SENTENCES FREQUENTLY DELIVERED IN AN IRONIC REGISTER. NOT ABOVE DEPLOYING VULGARITY STRATEGICALLY AND POETICALLY. HIS ENTIRE OEUVRE AN UNAFFECTED CELEBRATION OF FLAVOUR AND COLOUR. AND OF HUMANITY AT ITS BEST.
DIONYSIS SAVVOPOULOS. BORN 1944 IN THESSALONIKI. THE QUINTESSENTIAL NEW-WAVE SINGER-SONGWRITER. INITIALLY ON A PATH TO A LAW CAREER. HEEDED THE MUSE'S CALL INSTEAD. HITCHHIKED TO ATHENS ON A TRUCK. WOULD LATER MAKE THAT JOURNEY THE THEME OF HIS DEBUT LP. SUPPORTED HIMSELF WITH ODD JOBS. UNTIL HE CAUGHT THE EAR OF SPECIALTY LABEL LYRA'S A&R MAN. MELDS CONTEMPORARY SOCIAL / POLITICAL CONCERNS WITH TRADITIONAL MUSICAL AND FOLKLORIC ELEMENTS. VERY MUCH IN THE BOB DYLAN MOULD. HAS THE LATTER'S KNACK FOR AN UNFURLING HYPNOTIC NARRATIVE. AND STIRRING IMAGERY. AND GRUFF PUNCHY DELIVERY. OUTSPOKEN ENOUGH TO MAKE HIMSELF A TARGET FOR GREECE'S MILITARY DICTATORSHIP. A TEXTBOOK EXAMPLE OF A MODERN SELF-MADE ARTIST.
DANIEL HUMM. BORN 1976. STRENGELBACH. SWITZERLAND. CHEF. RESTAURANTEUR. ORIGINALLY ON A COMPETITIVE-CYCLING CAREER TRACK. TOOK A SWERVE AT 21 INTO GASTRONOMY. LEARNED THE CRAFT IN MICHELIN-STARRED ESTABLISHMENTS. GIVES INGREDIENTS PROMINENCE. FUSES TRADITIONAL FRENCH AND AVANTE-GARDE APPROACHES. APPRECIATES THE PERFORMATIVE ASPECT OF GASTRONOMY. PLATES. CUTLERY. SERVICE. AMBIANCE. ALL ARE INTEGRAL TO THE EXPERIENCE. MOST OF ALL THE PLACE-BOUND NARRATIVE THAT TIES IT ALL TOGETHER. IT SEEMS TO WORK. THE COVETED THREE-STAR STATUS CAME RELATIVELY EARLY. HIS ELEVEN MADISON PARK RESTAURANT DECLARED WORLD'S NO.1 IN 2017. ADVOCATES A MINIMALIST APPROACH TO DISH CONSTRUCTION. STRIPPING AWAY THE NON-ESSENTIAL. DOING MORE WITH LESS. NOT HIDING BEHIND REDUNDANCY. THE CULMINATION OF WHICH WAS THE 2021 DECISION TO ELIMINATE ANIMAL PRODUCTS FROM HIS RESTAURANTS ENTIRELY. CREDITS THE PANDEMIC OF THE 2020S WITH AWAKENING HIM TO THE NON-SUSTAINABILITY OF THE MEAT INDUSTRY. A PLANT-ONLY MENU AT THE WORLD'S NO.1 RESTAURANT EXPECTED TO INCREASE THE APPEAL OF VEGETABLES AS LUXURY FODDER. TO THE IMPATIENT / RADICALLY INCLINED THIS GESTURE IS MERELY CYNICAL / FASHION-CONSCIOUS / VIRTUE-SIGNALLING. TIME WILL TELL. ALL IN ALL NOT A BAD RUN FOR A HIGH-SCHOOL DROPOUT.
ONE FLEW OVER THE CUCKOO'S NEST. 1975. DIR. MILOŠ FORMAN. BASED ON KEN KESEY'S EPONYMOUS 1962 NOVEL. PITS FREE-SPIRITED MENTAL PATIENT RANDLE MCMURPHY AGAINST TYRANNICAL NURSE RATCHED. WHO REPRESENTS THE ESTABLISHMENT. WHICH EQUATES SANITY WITH CONFORMITY. AND USED TO JUSTIFY AUTHORITARIANISM BY RECOURSE TO RELIGION. AND NOW SEEKS RECOURSE TO SCIENCE. MCMURPHY IS WILLING TO TAKE HIS LIVE-FREE-OR-DIE IDEA TO ITS LOGICAL CONCLUSION. AND SO SEALS HIS FATE. BUT HIS NONCONFORMIST SEED HAS BEEN PLANTED.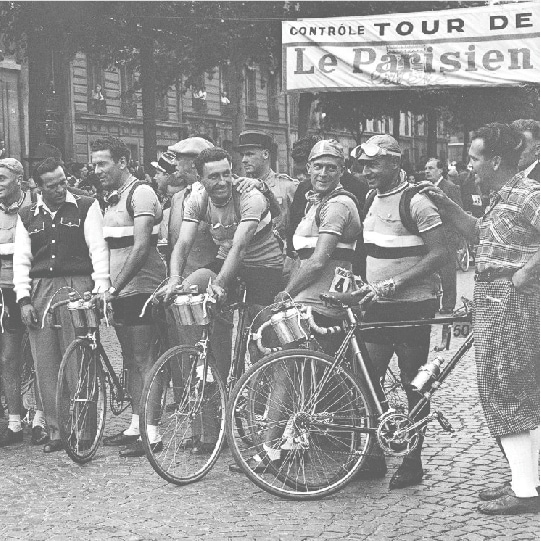 THE INAUGURAL TOUR DE FRANCE. 1-19 JULY 1903. SIX STAGES. 2,428 KILOMETRES. OR 1509 MILES. 60 RIDERS STARTED. 21 FINISHED. FIRST STAGE PARIS-LYON. 467 KILOMETRES. OR 290 MILES. FIRST CLIMB CAME AFTER 425 KILOMETRES. OR 264 MILES. RIDERS LEFT PARIS AT 3:16 IN THE AFTERNOON. TOUR WINNER MAURICE GARIN TOUCHED LYON AT 9:00. THE NEXT MORNING. 1 MINUTE AHEAD OF MAIN RIVAL. NIGHT RIDING NECESSARY THROUGHOUT THE TOUR. NO TARMAC. NO LED LIGHTING. NO GEARS. NO COASTING. NO CARBON-FIBRE EQUIPMENT. NO SPANDEX. NO ENTOURAGES. NO NUTRITIONISTS. NO PHYSICAL THERAPISTS. 3-DAY RESTS BETWEEN STAGES. GRAND PRIZE 3,000 FRANCS. THE WHOLE THING A GAMBIT TO INCREASE THE CIRCULATION OF A STRUGGLING NEWSPAPER. IT WORKED.
ERIK WEISZ. 1874-1926. KNOWN TO THE WORLD AS HARRY HOUDINI. A PERFORMANCE ARTIST AVANT LA LETTRE. RELENTLESS SELF-PROMOTER AND SELF-MYTHOLOGISER. CLAIMED TO HAVE BEEN BORN IN WISCONSIN. ACTUALLY BORN IN BUDAPEST. ADOPTED THE NAME OF HIS IDOL. WHOM HE LATER RENOUNCED. BY MOST ACCOUNTS A MEDIOCRE VAUDEVILLIAN. UNTIL HE FOUND HIS NICHE AS A DEATH-DEFYING ESCAPE ARTIST. SO EXTRAORDINARY HIS METHODS REMAIN UNKNOWN. LIKE MANY OF HIS LIFE'S DETAILS. HIS NAME HAS BECOME A BYWORD FOR ELUSIVENESS. AN EMBLEM OF MODERNITY'S ENDEMIC SENSE OF WONDER.
TADAO ANDO. BORN 1941. OSAKA. JAPAN. SELF-TAUGHT ARCHITECT. 1995'S PRITZKER PRIZE WINNER. MASTER OF MINIMALISM. MAKES THE MOST OUT OF EMPTY SPACE. GEOMETRIC FORMS. CONCRETE. MAKES NATURAL ELEMENTS INTEGRAL TO THE DESIGN. WATER THAT REFLECTS EUCLIDEAN ANGLES. LIGHT THAT SNEAKS IN AND LETS THE ROOM WEAR IT LIKE A SCARF. SEAMLESSLY BLENDS THE NATURAL AND THE ARTIFICIAL. THE INTERIOR AND THE EXTERIOR. EASTERN AND WESTERN AESTHETICS. HOLDS THAT THE EXPERIENCE OF ARCHITECTURE SHOULD NOT BE SUBORDINATE TO FUNCTION. A PRINCIPLE EMBODIED IN HIS CHURCH OF THE LIGHT. A RECTANGULAR CONSTRUCTION DEVOID OF THE USUAL CHRISTIAN MOTIFS. WHOSE EASTERN FACADE FEATURES A CRUCIFORM SLIT. WHICH ILLUMINATES THE BUILDING IN THE MORNING. ONE SUSPECTS THAT EVEN THE UNCHURCHED AMONG US CANNOT HELP BUT FEEL A BECKONING. LEARNED THE CRAFT BY ATTENDING NIGHT CLASSES. APPRENTICING. READING. ADMIRING. CARPENTRY SHARPENED HIS DESIGN INSTINCTS. STARTED HIS OWN FIRM AT AGE 29. HIS LACK OF CREDENTIALS WAS A LIABILITY AT FIRST. DECIDED THAT THE ONLY WAY TO ESTABLISH HIMSELF WOULD BE TO CREATE SOMETHING IMPOSSIBLE TO IGNORE. LOOKS LIKE HE SUCCEEDED.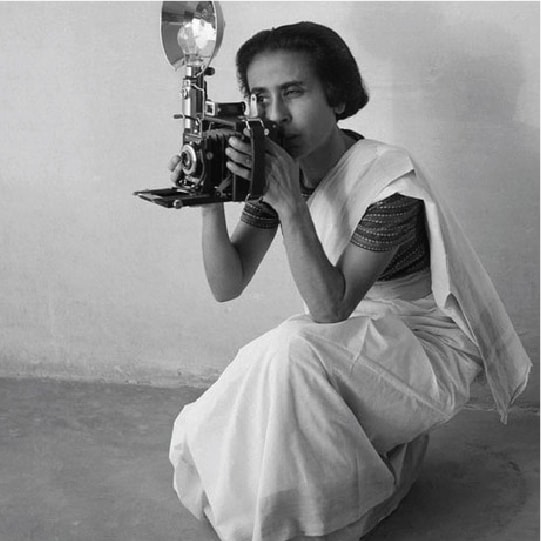 HOMAI VYARAWALLA. 1913-2012. INDIAN PHOTOJOURNALIST. IN THE 1930S THERE WERE HARDLY ANY WOMEN PHOTOJOURNALISTS. LET ALONE INDIAN WOMEN PHOTOJOURNALISTS. HER FELLOW COUNTRYMEN DID NOT TAKE A SARI-DONNING CAMERA-WIELDING WOMAN SERIOUSLY. THAT MADE HER INCONSPICUOUS. AND THE RESULT WAS A DEAD SERIOUS BODY OF WORK. BLACK AND WHITE IMAGES. ETCHING THE TWENTIETH CENTURY DEEP IN OUR COLLECTIVE CONSCIOUSNESS.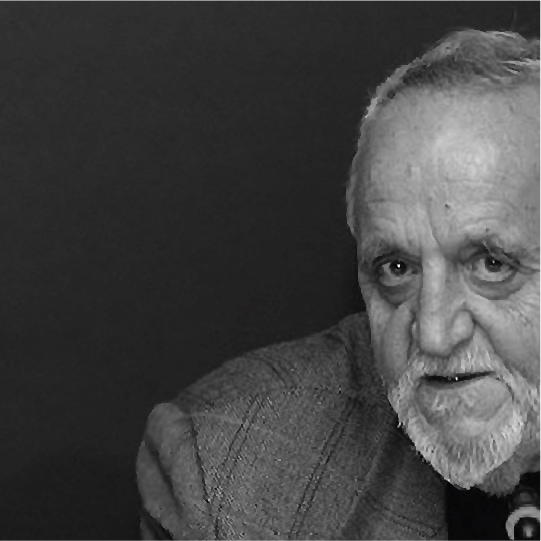 DIMITRIS POTAMIANOS. FRANCE-TRAINED SOCIAL SCIENTIST. POLYMATH. EDUCATOR. AUTHOR. EPICURE. MODEL CULINARY JOURNALIST. NEVER PUSHING A PRODUCT UNDER THE GUISE OF REPORTAGE. NEVER SETTLING PERSONAL SCORES. NOTHING TO CONTAMINATE THE PALATE. JUST PURE GRATITUDE FOR GOOD FOOD AND FINE WINE. NOW THAT IS REFRESHING.
SAMUEL LANGHORNE CLEMENS. 1835-1910. HOPELESS ENTREPRENEUR. MISSISSIPPI STEAMBOAT CAPTAIN. THE SUBLIMELY CAUSTIC WORDSMITH MARK TWAIN. CONVERTED HIS EXPERIENCES INTO UNFORGETTABLE AND UNROMANTIC ACCOUNTS OF THE RIVERINE COUNTRY. DISCOVERED LITERARY GOLD IN THE PROSAIC FIELDS OF JOURNALISM AND TRAVEL WRITING. CUT QUITE A FIGURE ON A PODIUM. POLITICAL CORRECTNESS'S WORST NIGHTMARE. IGNORANCE NEVER GOT A RESPITE FROM HIS SARDONIC JABS. NOR DID SUPERSTITION. NOR DID BIGOTRY. REFUSED TO BE SWEPT UP IN HIS COUNTRY'S IMPERIALIST EXUBERANCE. INSTEAD HELD UP A MIRROR TO HIS FELLOW COUNTRYMEN. AND WOULD NOT LET THEM FLINCH.
DOMINIQUE CRENN. BORN 1965. BRITTANY NATIVE. CITIZEN OF SAN FRANCISCO. CHEF. RESTAURANTEUR. AUTHOR. BENEFITTED FROM THE CULTURED SENSIBILITIES OF HER ADOPTED PARENTS. WHO HELPED HER EXPAND BOTH PALATE AND MIND. TAKES THE IDEA OF FOOD AS ART AND STORYTELLING TO ITS LOGICAL CONCLUSION. CREATES A GASTRONOMIC EXPERIENCE THAT IS PURE EVOCATION. REFUSES TO RELINQUISH HER CHILDLIKE CURIOSITY. OPENNESS TO EXPERIENCE. SENSE OF WONDER. AND DEFIANCE OF ARTIFICIAL BOUNDARIES. MUCH LIKE A CITY BRINGS TOGETHER PEOPLE AND CULTURES OF DIFFERENT ORIGINS HER PLATES CONTAIN THE MOST UNLIKELY PAIRINGS. METAMORPHOSES FAMILIAR INGREDIENTS. LIKE CARROTS CURED / BRINED / BOILED / SPICED / GLAZED BEYOND RECOGNITION. AND STILL MAINTAINING EVERY BIT OF THEIR CARROT-NESS. DOES IT ALL WITH ORGANIC INGREDIENTS. MEATLESSLY. SUSTAINABLY. HER ATELIER CRENN CURRENTLY HOLDS THREE MICHELIN STARS. MAKING HER THE ONLY US-BASED FEMALE CHEF TO HAVE WON THE DISTINCTION. DID NOT RECEIVE FORMAL CULINARY TRAINING. GOT HER FIRST RESTAURANT JOB BY WALKING INTO SAN FRANCISCO'S FINEST ESTABLISHMENT. AND SIMPLY ASKING FOR IT. BALLSY.
SOTIRIA BELLOU. 1921-1997. GREEK SINGER. HER PRIEST GRANDFATHER INTRODUCED HER TO THE BYZANTINE MUSICAL TRADITION. OTHER ASPECTS OF THE BYZANTINE TRADITION FAILED TO GRAB HER. SHOWED EARLY PROMISE AS A SINGER. HER MOTHER TRIED TO BEAT IT OUT OF HER. UNSUCCESSFULLY. SUFFERED ABUSE AT THE HANDS OF HER FIRST HUSBAND. WENT TO JAIL FOR FIGHTING BACK. HER LEFT-LEANING POLITICS EARNED HER YET MORE BEATING. BY RIGHT-WING HOODLUMS. STILL SHE REFUSED TO TOW ANY LINE. HER TALENT INSPIRED AWE IN HER PEERS. THE TUMULT OF HER LIFE PERFECTLY CAPTURED BY HER RAW SOUL-DRENCHED VOICE.
AMELIA MARY EARHART. BORN 1897. DECLARED DEAD 1939. AVIATOR. TWENTIETH-CENTURY ICON. EMBLEMATIC OF THE CENTURY'S ACCELERATED TECHNOLOGICAL ADVANCE. DRAWN TO ADVENTURE AND OTHER UNLADYLIKE PURSUITS EARLY ON. LIVED AN UNSETTLED CHILDHOOD AND ADOLESCENCE. HER EDUCATION FRAGMENTED AND EPISODIC. INVITED TO BE THE FIRST FEMALE PASSENGER ON A TRANSATLANTIC FLIGHT IN 1928. SUBSEQUENTLY SHOT TO INTERNATIONAL FAME. JUST FOR TAGGING ALONG. OTHERS MIGHT HAVE BEEN CONTENT WITH THE ROLE OF ON-BOARD DEAD WEIGHT. OR TO BASK IN REFLECTED GLORY. SHE WAS NOT. BECAME THE FIRST FEMALE PILOT TO FLY TRANSATLANTIC SOLO IN 1932. KEPT SMASHING ALTITUDE AND SPEED RECORDS. CULMINATING IN AN ATTEMPT AT THE GLOBAL CIRCUMNAVIGATION RECORD IN 1937. FIRST ATTEMPT ABORTIVE. SECOND ATTEMPT LEFT CALIFORNIA HEADED EAST. TO MIAMI. PUERTO RICO. VENEZUELA. SURINAM. BRAZIL. SENEGAL. MALI (FRENCH SUDAN). ERITREA. PAKISTAN. INDIA. THAILAND. SINGAPORE. DUTCH EAST INDIES. AUSTRALIA. PAPUA NEW GUINEA. THEN CRASHED IN THE PACIFIC OCEAN. THREE STOPS SHORT OF THE GOAL.
HARRIET 'HATTY' HOSMER. 1830-1908. SCULPTOR. FEMINIST PIONEER. NEW-WORLD NATIVE SEDUCED BY THE AURA OF THE OLD WORLD. POSSESSED THE NOT TOO COMMON COMBINATION OF TALENT AND INDUSTRY. LOST HER MOTHER AND THREE SIBLINGS TO TUBERCULOSIS. ADOPTED VIGOROUS PHYSICAL EXERCISE AS AN INOCULANT. A BREAK WITH GENDER-ROLE CONVENTION. ONE OF MANY. HAD EARLY EDUCATORS WHO SOUGHT TO CANALISE HER WILDNESS. RATHER THAN TAME IT. AND A MENTOR WHO KNEW WHEN TO GRACEFULLY BOW OUT. STUDIED ANATOMY TO IMPROVE HER ART. DECADES BEFORE UNIVERSITIES OFFICIALLY WELCOMED FEMALE APPLICANTS. HER NEOCLASSICAL MARBLE MASTERPIECES DEPICTED ILL-TREATED FEMALE HISTORICAL FIGURES. IN A MANNER THAT RIGHTED HISTORY'S WRONGS. LIKE MEDUSA. AND QUEEN ZENOBIA. UNAPOLOGETICALLY SOUGHT PHYSICAL AND EMOTIONAL INTIMACY AMONG HER OWN SEX. AND FOUND IT.
ANTONI GAUDÍ I CORNET. 1852-1956. CATALÁN ARCHITECT. HIS POTENTIAL UNRECOGNISED BY HIS EDUCATORS. INSPIRED BY NATURAL FORMS. CAPTIVATED BY UTOPIAN SOCIALIST IDEAS. RARELY DREW PLANS. PREFERRED 3-D MODELS FOR THE FREEDOM TO TINKER ON THE FLY. STEEPED IN THE ENTIRE HISTORY OF HIS CRAFT. MADE BROKEN-TILE MOSAICS A HALLMARK OF CATALAN MODERNISM. PREFIGURING THE SUSTAINABILITY MOVEMENT. LITTERED BARCELONA WITH A COLLECTION OF UNREPLICABLE MONUMENTS.
'WE CAN DO IT!' PRODUCED BY J. HOWARD MILLER IN 1943. COMMISSIONED BY WESTINGHOUSE ELECTRIC. TO BOOST FEMALE-WORKER MORALE DURING THE WAR. MEANT TO SYMBOLISE THE ALIGNMENT OF THE INTERESTS OF LABOUR AND MANAGEMENT. AT A TIME WHEN DEPRESSION-ERA RESENTMENTS STILL LINGERED. LITTLE SEEN OUTSIDE THE COMPANY. REDISCOVERED IN THE 1980S. ITS ORIGINAL PATERNALISM NOW SUBVERTED. RECAST AS AN EMBLEM OF FEMALE EMPOWERMENT. AND SUBSEQUENTLY ADOPTED BY OTHER MARGINAL AND OPPRESSED GROUPS. SAFE TO SAY THAT WAS THE LAST THING J. HOWARD MILLER AND HIS CORPORATE CLIENTS INTENDED. YET MORE PROOF THAT CONTEXT IS EVERYTHING.
THE OLOID. BORN 1929. THE CHILD OF ARTIST AND MATHEMATICIAN PAUL SCHATZ. THE CONVEX HULL FORMED OF TWO ORTHOGONAL CIRCLES. THE CENTRE OF EACH LIES AT THE EDGE OF THE OTHER. THE DISTANCE BETWEEN THEIR CENTRES EQUALS THEIR RADII. ONE THIRD OF EACH CIRCLE'S PERIMETER LIES INSIDE THE CONVEX HULL. ITS SURFACE AREA IS EXACTLY THAT OF A SPHERE OF EQUAL RADIUS. ITS SHAPE IS SUCH THAT EVERY POINT ON ITS SURFACE TOUCHES THE PLANE ON WHICH IT IS ROLLING AT SOME POINT DURING THE ROLLING. DESPITE ITS CURVED NATURE IT CAN MOVE IN A STRAIGHT LINE. AN ALMOST TOO POETIC EXPRESSION OF MATHEMATICAL BEAUTY. AN EXQUISITE MARRIAGE OF SCIENCE AND ART.
FELA ANÍKÚLÁPÓ KUTI. 1928-1997. NIGERIAN MULTI-INSTRUMENTALIST. BANDLEADER. COMPOSER. POLITICAL ACTIVIST. HIS PARENTS WANTED HIM TO BECOME A DOCTOR. HE CHOSE TO STUDY MUSIC INSTEAD. CREATED A BLEND OF GENRES. WHICH COMBINED HIGHLIFE. A DANCEABLE HORN-HEAVY GHANAIAN MUSIC. WITH JAZZ AND FUNK ELEMENTS. ATOP A RHYTHMICALLY COMPLEX PERCUSSIVE FOUNDATION BASED ON YORUBA MUSICAL TRADITIONS. USED PIDGIN-ENGLISH AS HIS LYRICAL IDIOM. TO MAKE HIS WORK ACCESSIBLE THROUGHOUT AFRICA. CALLED THE MUSIC AFROBEAT. BECAME INSPIRED BY PAN-AFRICANIST IDEAS. WHICH HE INFUSED INTO HIS COMPOSITIONS. AND MADE THEM A POTENT WEAPON AGAINST HIS COUNTRY'S MILITARY DICTATORSHIP. AND SUFFERED THE CONSEQUENCES OF HIS IMPUDENCE. OVER 200 ARRESTS. DESTRUCTION OF PROPERTY. SEVERAL MONTHS OF JAIL TIME. THE MURDER OF HIS MOTHER. WHO HAPPENED TO BE NIGERIA'S FIRST FEMINIST ACTIVIST. AND STILL WOULD NOT BE SILENCED.
PIERRE GAGNAIRE. BORN 1950. FRENCH CHEF. RESTAURATEUR. TIRELESS INNOVATOR. WHO REVERES TRADITION. UNSETTLES BOTH PALATE AND MIND WITH HIS COMBINATIONS OF TEXTURES / FLAVOURS / INGREDIENTS. USES FAMILIAR RAW MATERIALS TO OBTAIN UNPRECEDENTED RESULTS. STRIKES UP A PIONEERING COLLABORATION WITH PHYSICAL CHEMIST HERVÉ THIS. ABSORBS THE LESSONS OF SCIENCE AND TECHNOLOGY. ATTEMPTS THE CONSTRUCTION OF DISHES USING PURE COMPOUNDS. BUILDS A BRIDGE BETWEEN GASTRONOMY AND SCIENCE. CATALYSES AN INNOVATION EXPLOSION IN GLOBAL CUISINE. ENRICHES UNDERSTANDING. ENHANCES TECHNIQUE. BUT DOES NOT CUT CORNERS. DOES NOT AVOID PAYING DUES. DOES NOT BYPASS TRADITION. FIRST OWN RESTAURANT IN 1981. FIRST MICHELIN STAR IN 1982. HIS SECOND IN 1986. HIS THIRD IN 1993. BANKRUPTCY IN 1996. RE-OPENING IN PARIS SIX MONTHS AFTER THAT. HIS THREE MICHELIN STARS REINSTATED TWO YEARS AFTER THAT. AND RETAINED EVER SINCE. IN 1964 BECOMES THE ERRAND BOY FOR A LOCAL KITCHEN. IN 2015 IS VOTED WORLD'S BEST MICHELIN STARRED CHEF. BY HIS PEERS. OWNS MULTIPLE ESTABLISHMENTS. IN MULTIPLE COUNTRIES. EMPLOYS SEVERAL HUNDRED SOULS. MOST PEOPLE WOULD REST ON SUCH LAURELS. HE CONTINUES TO PRESIDE OVER THE KITCHEN. WITH THE SAME RESTLESSNESS AND DRIVE.
WALTER THEODORE ROLLINS. AKA SONNY. BORN 1930. NYC. TENOR SAXOPHONIST. STARTED ON THE PIANO. THEN TOOK UP THE ALTO. THEN THE TENOR AT AGE 16. TOOK SENTIMENTAL DITTIES. TORE THEM APART. PUT THEM BACK TOGETHER. AFTER GIVING THEM REAL DEPTH. IT DID NOT TAKE LONG BEFORE HE WAS PROCLAIMED A SAXOPHONE COLOSSUS. BY HIS PEERS. HIS RECORDING CAREER INCLUDES MORE THAN SIXTY ALBUMS AS A LEADER. A PRODUCTIVITY RATE THAT HAS TO FACTOR IN A MULTI-YEAR HIATUS. WHICH HE TOOK AT THE HEIGHT OF HIS FAME. TO PRACTICE HIS HORN PLAYING. WHICH HE FELT WAS INADEQUATE. INCOMMENSURATE TO HIS ACCLAIM.
LUIS BUÑUEL PORTOLÉS. 1900-1983. MAKER OF BUÑUELESQUE FILMS. BORN IN SPAIN. DISOWNED BY SPAIN. ADOPTED BY MEXICO. SHAPED BY THE EARLY TWENTIETH CENTURY'S SOCIAL / POLITICAL / ARTISTIC UPHEAVALS. IMBIBED FREUD AND MARX. NEVER MET A MONARCHY / BUREAUCRATIC STATE / CLERGY / ARMY FOR WHICH HE DID NOT HAVE CONTEMPT. USED SURREALIST VISUAL LANGUAGE TO PERPLEX. UNSETTLE. ENRAGE. ENCHANT. NOT THE BOURGEOISIE'S MOST ARDENT ADMIRER.
ANDREA GALVANI. BORN 1973. ITALY. MULTIDISCIPLINARY ARTIST. FUSES GENRES AND TRADITIONS. SEEKS THE VIEWER'S ACTIVE ENGAGEMENT. GRAPPLES WITH THE UNFATHOMABLES OF THE UNIVERSE. ATTEMPTS TO CREATE BRIDGES. BETWEEN THOSE TWO OLD ADVERSARIES. ART AND SCIENCE. BETWEEN THE CEREBRAL AND THE VISCERAL. BETWEEN MATHEMATICAL ABSTRACTION AND TANGIBILITY. SPENT MONTHS IN ORDER TO CAPTURE THE PRECISE MOMENT SUPERSONIC JETS CROSS THE SOUND BARRIER. FROM DEAFENING NOISE TO ABSOLUTE SILENCE.